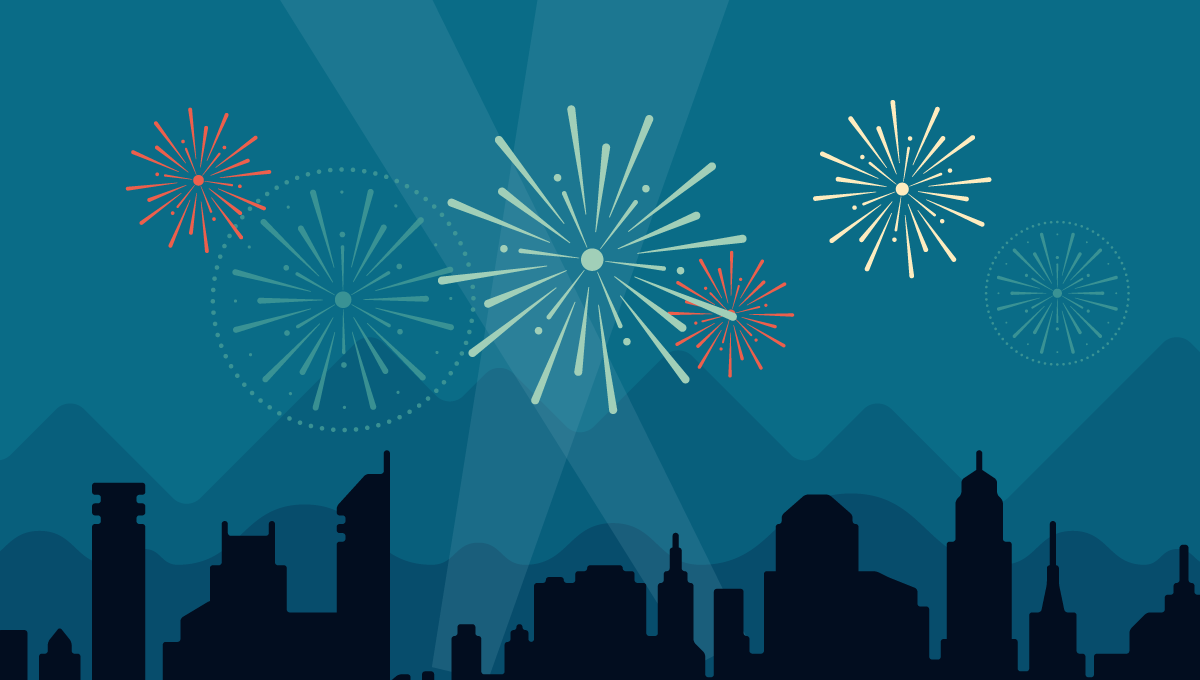 Hi everyone! Hope 2015 has started swimmingly for you!
I've seen many blogs make a post like this in the last few days, so I thought it'd be both fun for me and maybe of interest to my readers and try my hand at one… even though my blog began on March 31st, 2014. So yeah… not exactly a year in review (about 9 months, actually), but it's still 2014 in review, nonetheless.
As WordPress has put it, the "helper-monkeys" have been working hard to take note of my stats. So after giving a small moment to thank them, feel free to read on to check out the numbers they have crunched in between banana snacks and hot spring bath breaks!
Basic Stats
🌟 21, 637 views
🌟 9,791 visitors
🌟 58 followers
🌟 104 comments (including my own, it appears)
🌟 16 posts published
🌟 Visited by 110 different countries
Fun Facts for Us from the Helper-Monkeys
🌟 The concert hall at the Sydney Opera House holds 2,700 people. This blog was viewed about 22,000 times in 2014. If it were a concert at Sydney Opera House, it would take about 8 sold-out performances for that many people to see it.
🌟 The busiest day of the year was June 19th with 215 views. The most popular post that day was Male Seiyuu Alias List.
🌟 I posted the most often on Mondays.
Top 5 Most Viewed Posts
1) Onedari ShareMate Trial Review [R18+]
2) ALICE=ALICE and Bad Medicine -Infectious Teachers- Double Trial Review
3) ALICE=ALICE Review
4) Otome Visual Novel Releases of April 2014
5) Otome Visual Novel Releases of October 2014
Top 10 Countries Readers Are Most Commonly From
1) U.S.A.
2) Indonesia
3) Japan
4) Canada
5) Singapore
6) Malaysia
7) Thailand
8) Philippines
9) Russia
10) Germany
Otome Games I've Played This Year (Excluding Trials)
1) ALICE=ALICE [Review]
2) Bad Medicine -Infectious Teachers-
3) Blind Prism ~Rainy Season~ [Review]
4) Jooubachi no Oubou ~Menou-hen~ [R18+]
5) Jooubachi no Oubou ~Kaguya-hen~ [R18+]
6) Kare to Kanojo to Koi no Sankaku [R18+] [Review]
7) Ki ni Naru Otoko no Ko?
8) Suki na Otoko no Ko?
9) OZMAFIA!!
10) Sachi no Tenbin [R18+]
11) Sakuya [R18+]
12) Sweet Present for Shin
Sad to see that Australia didn't make it into the top 10, but I guess there aren't many of us Aussie otome gamers! Just as I thought, reviews definitely seem to capture the most interest- notably more than my regular monthly posts. Even so, I enjoy keeping track of the latest updates and sharing my borderline obsessive checking findings with everyone, so I won't be stopping that anytime soon. I do think I should write more reviews, though! It's so easy to just sit and 100% complete a game, but then to try and summarise that entire experience satisfactorily is another story entirely… or perhaps I'm still new so I'm still struggling to find the best way to do so for me. Whatever the case, I hope to publish more reviews, even just of trials this year!
Out of the 28 visual novels I've played this 2014, 12 were otome. That averages out to one per month, which isn't very horrible considering I'm not the type of otome gamer to stick to otome alone… I think? In 2013, I played 46 titles with 15 of them being otome games, and in 2012 I played 16 visual novels with 6 of them being otome games. Percentage-wise, it looks like there's been an increase in the amount of otome games that make up my total amount of visual novels played per year- 2013: 32% and 2014: 42%. Hopefully, I can at least increase that to 50% this year!
Finally, a small "announcement" of sorts. VNDb.org is planning to implement a visual novel staff database, which is set to include artists, directors, character designers, composers, singers and writers. The reason I created my informational pages is because of a lack of an easily-accessible equivalent for English readers. Obviously, this will change once VNDb finalises the staff database and permanently implements it. When that happens, I will add everything I have collected thus far to that database, and modify the informational pages on Purple Nurple Wonderland; maybe even removing some in their entirety, depending on how redundant they'll become.
Thanks to each and every one of you for visiting my blog. Despite my snarky nature, I really do love the otome world and sharing my thoughts on it. I hope that you will continue to find enjoyment in your visits here!